Our commitments
Quality
Les Minettes designs and manufactures durable products with resistant materials that guarantee unrestricted use of the models over the long term..
Durable products: As opposed to the ephemeral product, at Les Minettes we believe that a good product, respectful of the environment, must above all be a product that lasts. That's why Les Minettes selects robust materials and designs timeless products to make them sustainable.
Vegetable tanned leather: Used since the dawn of time for its solidity, leather is an essential material for making a product that will last. Vegetable tanning is the oldest method of tanning leather. For more than 5,000 years, leather has been tanned from natural products such as tree bark. The most surprising thing is that before becoming leather, the skin is considered as a waste product in the breeding industry: it is mostly destroyed rather than transformed and valorized into leather!
Coated nylon fabric: An ideal material to meet high demands, nylon fabric combines many qualities that do not alter over time: colorfastness, dimensional stability, resistance to tearing and abrasion... In addition, its coating guarantees a perfect waterproofness to the rain while allowing an easy maintenance so that its aesthetic qualities last.
Nickel free: All our metal accessories have a high quality "Nickel free" finish. This coating combines the stainless qualities of nickel while ensuring harmlessness in contact with the skin. Lead-free, it allows the accessories to comply with REACH and CPSIA standards.
Repairability: Our products are designed to last over time but are not immune to the unexpected. Snags, splashes, cuts... So many things can happen in the long life of your bag! So know that if a problem arises and needs to be restitched or a part changed, our workshops will be able to repair it.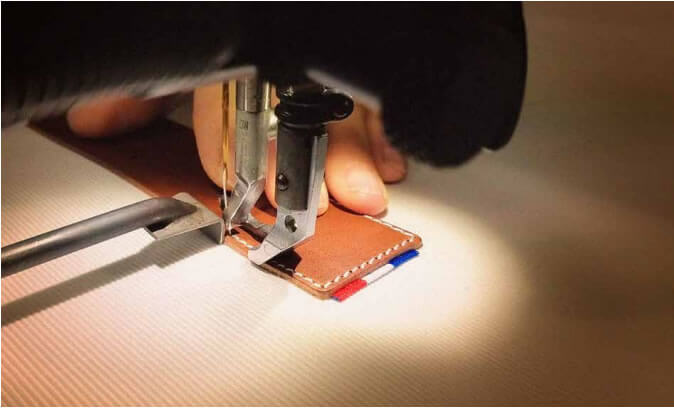 Our values
Created in a leather goods workshop, Les Minettes is an authentic brand that reconciles chic and simplicity with timeless, glamorous and robust products, made in France.
Designed in our design studio, close to the workshop, Les Minettes frees itself from the artificial acceleration of fashion trends by imagining with passion chic, timeless and durable models that will be renewed in a reasoned manner according to the expectations of its customers.
In the art professions, know-how is a heritage that relies on people. At Les Minettes, we take care to enhance and perpetuate our know-how by capitalizing on the skills of our craftsmen.
A responsible approach, more than ever up to date.